Inflation of software medical devices - part 1
By Mitch on Friday, 9 March 2012, 13:45 - Standards - Permalink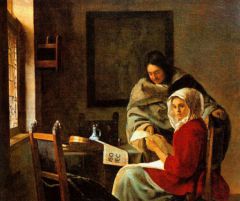 Don't worry, I'm not going to talk about money and quantitative easing! I let people with better knowledge in economics (that makes a lot of people!) do that.
When I talk about inflation, I mean the inflation of software medical devices in their number and variety, which creates a collateral inflation in the number of regulations, guidances, standards, and the like.
This post is the first of a series of three. In this first post, I focus on the inflation of standards. The next one will be on the inflation of regulations and the last one on the inflation of medical devices.
Inflation of standards
The big ones
You know ISO 13485:2003 and ISO 14971:2007. ISO members think that these standards are perfectible. New ISO standards: ISO 13485:2012 and ISO 14971:2012 are expected to be published before the end of 2012.
Of course, this is their job to sell new versions. Standard are never perfect. I don't blame them. We do exactly the same with software!
The ones about software
IEC doesn't remain inactive. IEC 62304:2006 is currently being revised by IEC working groups.
More, a new standard on standalone software medical devices: IEC 82304, Health Software Systems, is on the tracks. The draft of part 1 - General Requirements, was approved. I don't have the schedule, but I don't think I will be published before 2013.
The ones about ergonomics
FDA recognized recently the ANSI/AAMI HE75 on Human factors engineering in the Design of medical devices. Whereas only IEC 62366:2007 is applicable to CE Mark, FDA recognizes both standards.
By the way, a draft of a new version of IEC 62366 is expected to be published by the end of 2012.
What should you do?
So, with all these new versions, the landscape of standards related to software medical devices is going to change dramatically by the end of 2012.
But don't worry. You're not in a hurry! The FDA has to "recognize" and the EU has to "harmonize" these standards, before they become applicable to your cases. Certainly not before 2013 or 2014.

By the way, I don't have seen the draft on IEC 82304. If you have information about it, please contact me!


Inflation of technical reports
Technical reports are documents, which are made to help you being compliant to standards. Some are very useful, some are very verbose (or I didn't catch the point ... Okay, "I did not catch the point!").
Here is my little selection of the day:
The published ones
ISO/TR 14969:2003, Guidance on the application of ISO 13485:2003
IEC/TR 80002-1, Guidance on the application of ISO 14971 to medical device software
The draft ones
IEC/TR 80002-2, Validation of software for regulated processes
AAMI TIR SW1, Guidance on the use of agile practices in the development of medical device software
AAMI TIR, Guidance on use of quality management principles to health software
AAMI TIR on Guidance on Health Software Safety and Assurance
AAMI TIR on Classification of defects contributing to unacceptable risk in health software.

AAMI is very proactive, don't you think?
However, this accumulation of technical reports makes more noise than signal in the bandwitdh of standards. Do you really have time to read them?
To my mind, if I had to select only one, I would choose IEC/TR 80002-1.
I'm also waiting for the AAMI TIR about agile practices like a child waiting for its new toy! There's no official state of the art about agile practices in medical devices. This will be the first one.

Which one should I adhere to?
The main problem of this lump of data is to identify which data is the most important.
For standards, it's easy, see my post on standards in a nutshell, or to sum-up:

ISO 13485 - general
ISO 14971 - about risks
IEC 62304 - about software
IEC 62366 - about ergonomics
and for technical reports

ISO/TR 14969:2003, application of ISO 13485
IEC/TR 80002-1 - how to manage risk with software devices
AAMI TIR SW1 - agile methods and software medical devices, when it's published.
Conclusion
Don't panic when you see the number of standards, guidances, technical reports or other stuff to which you should or may adhere. They are not mandatory (even standards are not mandatory, this is an eternal debate) but it's better to implement them.
Begin with the biggest ones in my list and continue with others afterwards, when your technical feeling tells you to do so!


See you next time about guidances.
See also my page where I gather all guidances and my page where I gather all my templates.